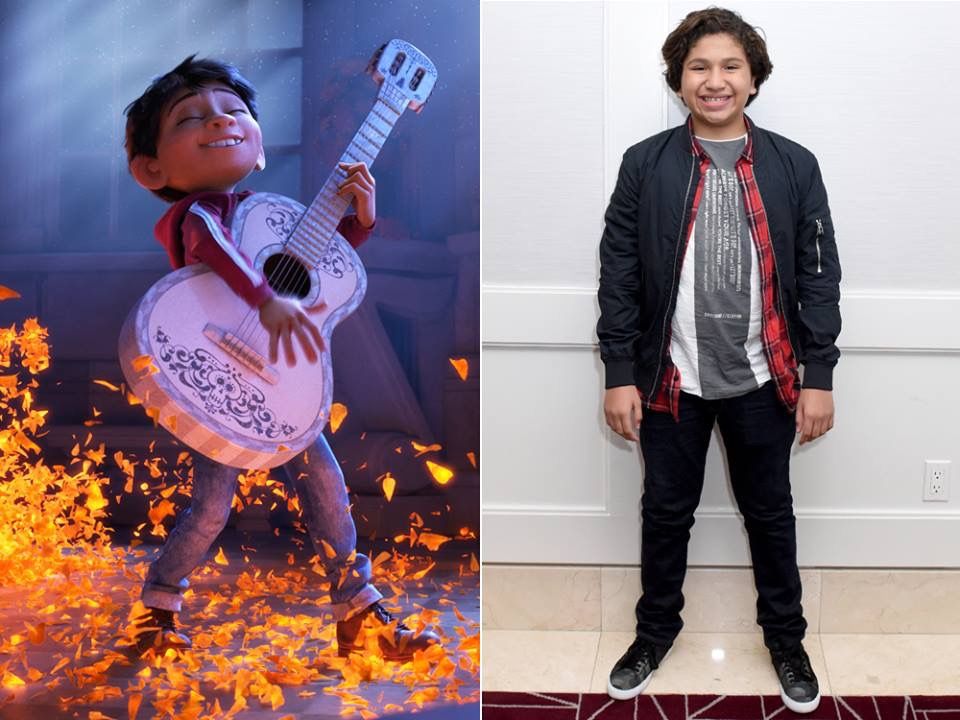 ONLINE MUSIC LESSONS
Singing, Piano, Recorder, Songwriting, Early Childhood Music
 
Music Specialist Emma Joleen provides instruction to people of all ages, levels, and backgrounds. For children and adults, sessions are designed for your very own individual needs. Emma's approach is fun and inspiring. Emma teaches many styles of music, from classical to pop.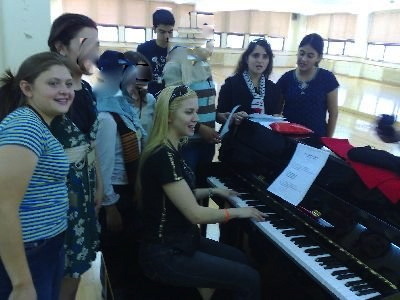 Singing, Piano, Soprano/Alto/Bass Recorder
Skill Level: Beginners - Professionals
Suitability: Ages 3 - Adults
What will you learn?
* Singing Lessons, Vocal Coaching
* Proper posture for singing and performing any repertoire or style
* Breathing techniques for increased strength and endurance
* Register building and vocal range extension
* Control of vibrato and building resonance
* Increasing vocal power and having Fun
* Programs developed to suit individual needs
* Learn to sing in tune as an adult – no prior experience necessary
* Kodaly Musicianship, Orff Schulwerk and Dalcroze methodologies
* Music Theory Tuition
* Piano Tuition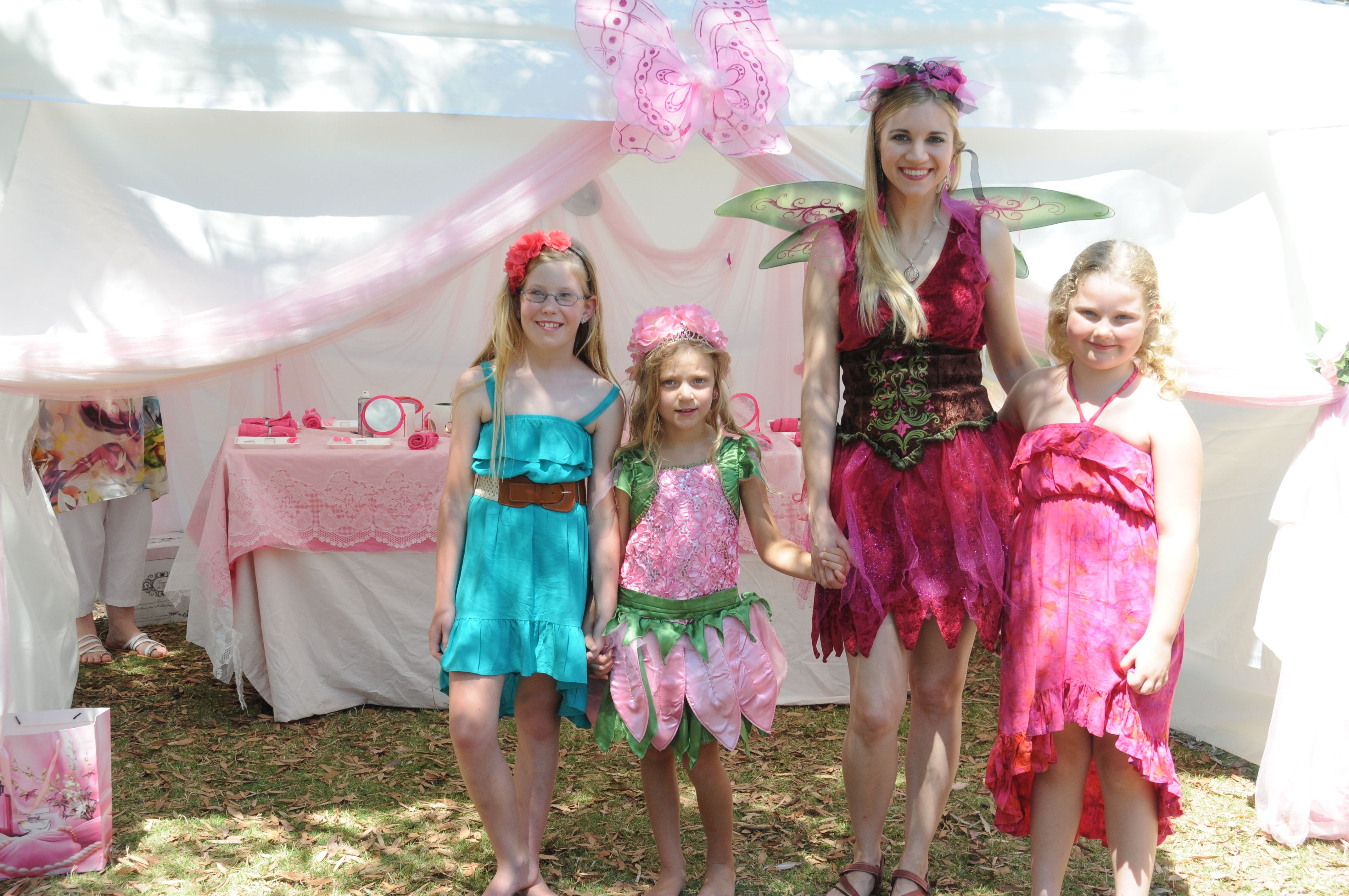 Musicianship (Kodaly)
Suitability: 3 years of age to adults
* Solfege (moveable do)
* Rhythm Syllables
* Curwen hand signs
* 2 - 4 part singing
* Learn to sing and play canons with your instrument (xylophone, piano, percussion).
* All ages welcome

THE KODÁLY METHOD
The Kodály Method, invented and developed by Hungarian composer Zoltán Kodály, is highly structured and sequenced, with well-defined skill and concept hierarchies in every element of music. These sequences are closely related to child development—the way in which young children progress naturally in music. As a child develops physically, socially, emotionally, aesthetically, and intellectually, he or she is also led to develop musically in the acquisition of increasingly complex skills and more involved concepts.
Some of the tools used from the Kodály Method to achieve musical literacy and sight singing are solfége (do, re, mi, fa, so, la, ti, do), Curwin hand signs, rhythmic syllables, and a movable "do" system. It is the relationship between the syllables that trains the ear so that in-tune singing, along with accurate sight singing, occurs.
By using those tools infused with traditional music reading, students sequentially move from the simple to the more complex, always building on the foundations laid in the beginning. Like all skills, practice makes perfect. Once a concept or skill is learned, it is practiced again and again so that it becomes second-nature. With each layer of mastered skills and concepts, the development and artistry of the student are heightened and Zoltán Kodály's philosophy is seen in action.
If you would like to know more about the Kodály Method, please go to the Organization of American Kodály Educators website: http://www.oake.org.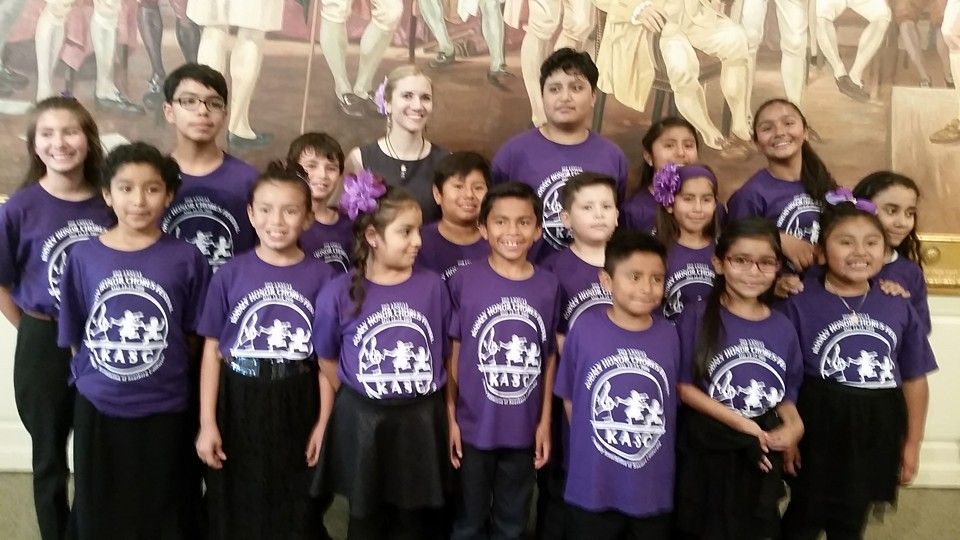 "Experience first, then intellectualize" (Carl Orff)

The music lesson is child-centered. It involves children embarking on a musical journey that will enable each of them to fulfill their musical potential through fun and creativity, without pressure. 
Singing is the foundation for developing the musician. This is to develop inner hearing which leads to a higher level of musicianship. The most important aspect in the music lesson is to play and stimulate the imagination. This is imperative in creating a true love of music.
The children enjoy having fun, singing, clapping, marching, socializing and of course learning songs which have been carefully composed to explore musical concepts such as rhythm, pitch, melody, dynamics, tempo, character, form, and style.
Children may start Early Childhood Music Classes from 18 months of age. By the time they are in kindergarten, they will be learning to sight sing, reading basic rhythms and be ready to begin learning piano, singing or another instrument such as the violin.
Instead of being a daunting prospect, children are more confident when approaching instrumental lessons because they have already had a positive foundation with ECM classes and will enjoy a feeling of success from the very first time they experience a piano or singing lesson as it will build upon repertoire that has already been experienced.
Children are encouraged to perform, compose, improvise and also read and write music notation while learning to sing and play.

Further Information on the Orff Schulwerk method:
http://aosa.org/about/what-is-orff-schulwerk/

More Information on the Dalcroze method:
http://www.dalcrozeusa.org/about-us/history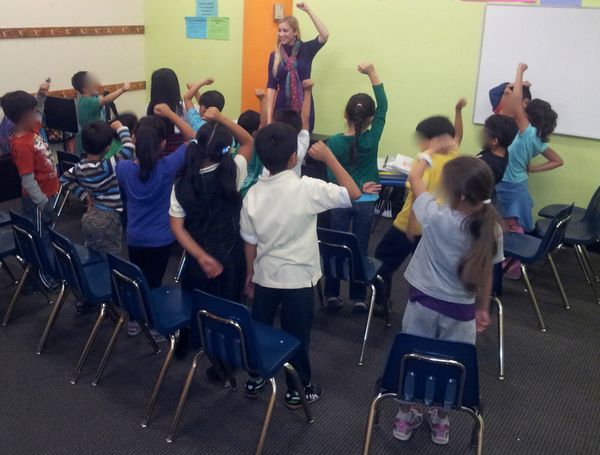 Learning Music: Logic & Reasoning
"Music Education is a path to life-long learning and knowledge of self and culture."
"Music Education supports the healthy social development and the quality of a young person's life."
Students indicate that arts participation motivates them to stay in school, and the arts create a supportive environment that promotes constructive acceptance of criticism and one in which it is safe to take risks.
A Columbia University study revealed that students in the arts are found to be more cooperative with teachers and peers, more self-confident and better able to express their ideas.
The skills gained through sequential music instruction including discipline and the ability to analyze, solve problems, communicate and work cooperatively are vital for success in the 21st-century workplace.
According to a 2008 report, employers identify creativity as one of the top five skills important for success in the workforce.
"Music can change the world because it can change people." Bono
"If I were not a physicist, I would probably be a musician.  I often think in music.  I live my daydreams in music.  I see my life in terms of music.... I get most joy in life out of music."  Albert Einstein (1879-1955)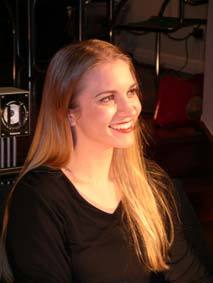 Emma Joleen is an award-winning singer, songwriter, musician, performer, conductor and educator.  Originally from  Australia growing up within a somewhat musical family. Emma's father would sing folk songs and accompany himself on the piano accordion, her mother enjoyed playing Chopin and "A Spoonful of Sugar" from the musical, "Mary Poppins," her sister provided the 80s collection at full volume, and her brother whistled a happy tune. Emma's family were a genius fusion of the Von Trapps from "The Sound of Music" and the Addams Family, with idealistic values of the iconic  "Brady Bunch." Emma began organizing concerts and events the second day she began kindergarten. Concerts consisted of small group singers performing rounds and canons, accompanying other singers and fully loaded musical song and dance selections. Not surprisingly, Emma continued her childhood tradition of coordinating, managing, teaching singers, conducting choirs and accompanying performances within schools, colleges, churches, and bands. It is just something that has always come naturally to her.

Throughout her life, Emma has always been a member of acapella choirs, motet choirs, chapel choirs and massed choir ensembles. Her passion for choir spread to her teaching where she has enjoyed presenting exquisite evenings of music, ranging from Renaissance motets to the compelling excitement of modern choral works. Emma remains actively involved with education through teaching music and conducting choirs. Emma's compositional skills have seen her create an EP, debut album and a second album which is currently in progress. The debut album "Pure Intent" is a masterpiece of Emma's poignant lyrics, inspiring vocal harmonies, impeccable musicianship and captivating melodies. After touring the east coast of Australia, Emma performed in Europe, UK, USA, and NZ. Emma's original song "Hello and Goodbye" reached #1 on the Australian Radio Charts and continues to receive airplay. One of Emma's fondest musical collaborations was with the virtuosic violinist, Ellen Stancombe (The Red Paintings) in which they shared and created three years of performance history. Currently, Emma is in the process of completing a postgraduate degree. Singing Service Live is Emma's teaching and performance project. It is Emma's mission to encourage joyful musical development in children and their families through hands-on musical experience and play, especially in the Early Childhood Music classes. Emma has taught music at all levels of education from ECM to college and university. She has also taught private singing, voice, piano, theory and musicianship lessons to children and adults of all ages. Emma's performance and repertoire include a range from classical oratorios to Broadway medleys and traditional carols. Emma Joleen is a dynamic and motivated Music Director and Conductor who strives to increase awareness, appreciation, and enjoyment of music within the community through high-quality experience and developing music education programs for community youth.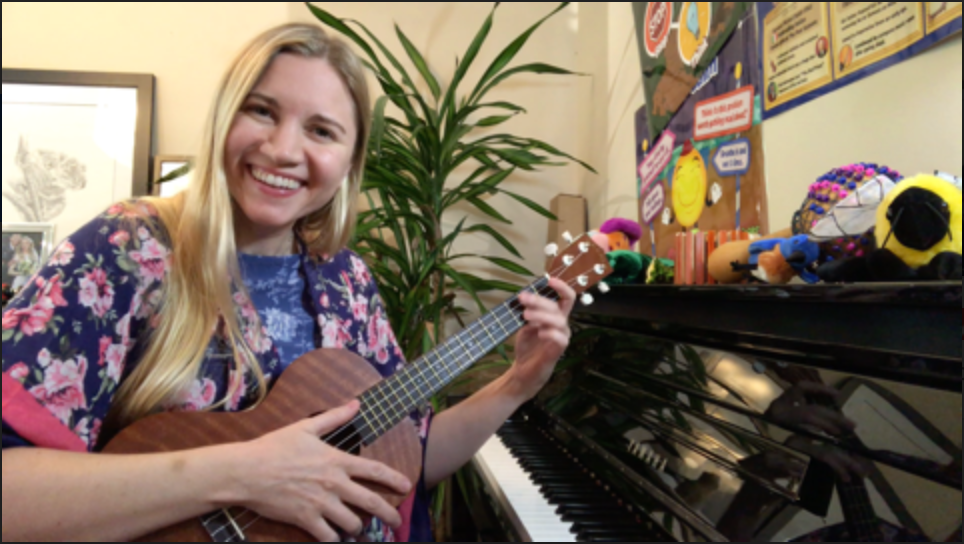 Emma Joleen graduated with a Masters of Music in Choral Conducting from California State University, Los Angeles under the tutelage of Dr. William Belan, Professor Donald Brinegar, Dr. Christopher Gravis, Dr. Joseph Schubert, Dr. John St. Marie, and Dr. Robert MacNeil. Emma is also a graduate of the prestigious "Queensland Conservatorium of Music," Griffith University, Australia. As a voice student, Emma studied classical voice and performance with Margreta Elkins AM, Margaret Schindler, Joseph Ward OBE, and had the privilege of participating in masterclasses with Dame Joan Sutherland, Harry Coghill, and vocal pedagogue, Adele Nisbet. Furthermore, Emma studied contemporary voice and vocal pedagogy with Dr. Irene Bartlett. Emma worked extensively with repetiteurs Rita Miles and John Woods for performances and concerts. During her time at the Queensland Conservatorium, Emma studied German, French and Italian phonetics with Elke Hughes (Niedermuller) and Theresa Desmarchelier, advanced Eurhythmics, and movement with Anna McSweeney and Suzuki Theatre with OZFRANK Theatre founding directors, John Nobbs and Jacqui Carroll. Emma was also trained in Accent Method Breathing by Speech Pathologist and Opera Singer, Dr. Ron Morris, as well as singing masterclasses with Janice Chapman (United Kingdom). In the USA, Emma worked with Seth Riggs and taught his singing program as a certified Speech Level Singing (SLS) teacher online internationally and in Australia, it is also known as The Seth Riggs Vocal Method. Additionally, Emma worked with Brett Manning in Nashville mastering the 'mix' method. Emma graduated from courses in the Theatre, Film, and Television Diploma at The Actors Workshop, led by Master Teacher and Award-Winning Educator, Lyn Kidd, Rob Doran, Rowena Balos, Mungo Mackay, Troy Mackinder, and stage combat with Jason King. Emma continued her professional career by completing graduate Education degrees specializing in Music Education, particularly Kodaly Musicianship under the tutelage of Dr. James Cuskelly & Dr. Judith Johnson at The University of Queensland, Australia. Emma married her dream husband in America and currently resides in San Diego, California, USA.